3 tags
2 tags
Film and Panel Schedule is up! →
I know you've all been waiting to see the schedule for the Margaret Mead Traveling Film Fest in Winnipeg Jan 13-14th, so….Here it is! If any UMASA members wish to help out in late dec/early jan to put up some posters, please contact us by e-mailing  margaretmeadwinnipeg@gmail.com
3 tags
4 tags
3 tags
NEW UMASA WEBPAGE!
Hello All,  We are pleased to announce the kick off of the new UMASA website which is full of all of the information you're accustomed to here, and more.  There is a full calendar of events, posters (also posted here) of upcoming events, photos from old events, information on how to get involved, a contact form and lots and lots of links to useful pages to help you survive your academic...
'This is Anthropology' →
A response from the University of South Florida Anthropologists to Gov. Scott whose news-making comments about anthropology can be read here: http://blogs.plos.org/neuroanthropology/2011/10/11/florida-governor-anthropology-not-needed-here/
Haven't heard from UMASA in a while?
Hey anthro enthusiasts! If you haven't heard from UMASA in a while, there could be a couple of explanations: a) you have not signed up to receive e-mails this year b) you are a gmail user and our messages are getting marked as spam c) you do not want to hear from us SOLUTIONS: a) e-mail uofm.anthros@gmail.com and indicate that you would like to be on our mailing list. Note: if you are a...
The Journal for Undergraduate Ethnography Issue #1...
                The inaugural issue of The Journal for Undergraduate Ethnography is now online. The Journal for Undergraduate Ethnography (JUE) is a new online journal for research conducted by undergraduates that seeks to distribute original student-produced work from a variety of disciplinary areas. The goal of the editorial board is to bring readers, especially other undergraduates, insights...
Dafoe Graduate Student Lecture Series 2011-2012
CALL FOR PAPERS  Elizabeth Dafoe Library is again proud to present the ninth in a series of Elizabeth Dafoe Library Graduate Student Lectures. Once again, the series will consist of eight or more lectures presented by graduate students and it is intended to give graduate students an opportunity to speak about their research in an informal, lunch time setting.  Last year the series included such...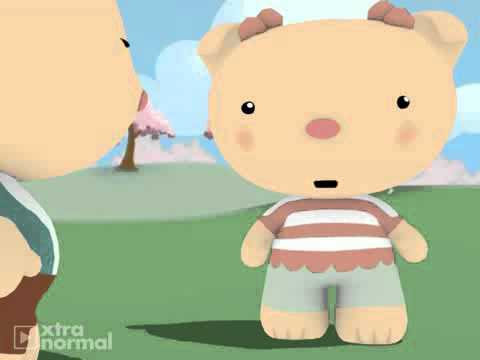 Physical anthropologists speaking at UWinnipeg
The University of Winnipeg's Department of Anthropology invites members of the community to a talk entitled "Human variation: teeth, joints and genes" by  Dr. Victoria Gibbon, Post-Doctoral Fellow at Purdue University. Dr. Gibbon is a candidate for the appointment in the Department of Anthropology at the University of Winnipeg. April 19, 2011, 3:00 PM - 4:00 PM, Room 4CM41,...
Sorry about the short notice but we thought this might interest a number of you… Dr. Maureen Matthews will present as part of The Future of Aboriginal Peoples: Past & Present Native Studies Colloquium Series tomorrow. Her talk is entitled "Repatriating Agency: Animacy, Personhood and Agency in the Repatriation of Ojibwe Artifacts." Date: Friday, March 11, 2011 Time: 11:30...
4 tags
2 tags
2 tags
Anonymous asked: DO you know where and when for the talk Monday Nov 8th?
4 tags
1 tag
1 tag
"Writing and Publishing" seminar
On Friday, October 8th, UMASA hosted the third installment of the 2010 Department Educational Resources Promotion Series. The topic was "Writing and Publishing," presented by Dr. Susan Frohlick and Dr. Stacie Burke, and it was an excellent opportunity for students to discuss the writing and publishing processes. This is a topic that becomes increasingly important as our research...